2 tags
Watch
Temple Manifesto :30     Blue produced the campaign for Neiman Group.  Evan Dennis Directed.  Multiple spots and web videos.  We killed it.  Happy Clients.  Awards. 
2 tags
Watch
This is a beautiful video that we worked on with One Trick Pony and Accordian Films.  This is the web video.  Bernardo Morillo was the editor.  Glenn Holsten, director.
2 tags
Watch
KENNY CHESNEY!!!!!    JONATHAN DEMME!!!!!!     Here is the trailer for an American Express Films project we worked on.   No problem…..
2 tags
Watch
Here is an Optimum Triple Play spot we created with Havit starring Litzy from Telemundo!!!!
7 tags
Watch
Nice little vid for the Anthropologie website that we finished a while back.  
8 tags
Watch
HOLY CRAP THATS FUNNY!!!!   we did that.   we created gus way back in the days of george bush, with the super talented peeps from Tattoo Projects in Charlotte, NC.   Look for more gus adventures online.  schmuffins out…
5 tags
Watch
Meet Tillman.  He is gonna talk about augmented reality. 
11 tags
Watch
For Pifa we created a vortex of historical mumbo jumbo wrapped into a spinny tornado emitting sun beams from heaven accompanied by, mmmmm, nothingness.  Until the little door opens, and, The Doctor emerges.       If only.   Created by us for Red Tettemer. Built with C4D and After Effects, the opiate of the masses. 
1 tag
A Taste of Nate →
Check out this sweet short about Nate Wiley.  Nate and his band, The Crowd Pleasers, were regulars at Bob And Barbaras for so many years.  This film was directed by Jim McGorman.  Blue provided online editorial and color correct. 
1 tag
2 tags
Watch
YOWZA!!!!!   Here is the full open to the 2013 Addy Awards Presentation.  We had fun with it.  Which is what clients always tell you to do with a project that has no budget. 
2 tags
Watch
Nothing like the cart before the horse!!!!   Check out our credit animation!!!!!  This is from the 2013 Addy's Awards Presentation. 
1 tag
Watch
GE-TRAVEL CHANNEL CO-BRAND We had a lot of fun with this project.  From casting in NY to shooting on location in the burbs of phila. This job had it all.  Production, post, original score, logo removal in post.  Very happy client.  and that makes us bubbly. 
1 tag
Watch
TD Bank for Tierney We designed and animated this little vid for our friends at Tierney.  Clean, simple. 
1 tag
Watch
HERSHEY PARK  Theatrical Release Spot.  We created this spot from existing footage.  Popcorn flew.
1 tag
Cameras
When it comes to cameras.  We don't jump on any bandwagons.  However, we have had great success with the various versions of the RED.  Success meaning the end product looks great.  Great color depth, shadow detail, sharpness, and so on.  On the flip side we have had more production problems with the RED than any other camera, but still not 100% sure it wasn't inexperience of the...
2 tags
Watch
MOTOROLA - Pixel People. Original score. Creative. Courtesy of Blue
1 tag
Watch
We built the open as well as all the graphic elements.  Open was nice, better than the show. 
2 tags
Watch
ADHD is not an option when you need to remove, dead spots, clearings, buildings, pergolas, people, tracking markers, then fill in holes, trim the hedges and add additional landscape and clouds.   We did a lot here, supervised shoot, all compositing, tracking, editing, color correction, and music.  Nope ADHD not an option. 
2 tags
Watch
Buy Newspapers!!!!!  Why?   Here are 5 reasons.  1. They are a good, inexpensive source of news.  2. They are made from a renewable resource.  3. They have multiple secondary uses like; kindling in fireplace, swatting a bug, packing materials when moving, toilet paper(in a pinch).  4. They have standards (usually).  5. You have no idea how they will be missed if they are gone.  And after you buy...
1 tag
Watch
Here is a sweet little award winner for Daily News Live.  We designed this along with web banners and a client tool-kit for other in-house CSN fun. 
Watch
Here is a beautiful spot we cut for One Trick Pony.   We also did the color correct and sound design. 
RIPNET →
Blue was instrumental in the development of this stuff!!!!  Check it out!!!
1 tag
Watch
If it's worth doing, do it in excess!   We have to give huge props to the guy in the meatball costume.  Thank You Tierney for a fun project!!!
1 tag
Watch
Happy Holidays - drink up - We had fun with this spot.   1 turkey was harmed in the making of this spot.     love blue
1 tag
Watch
Bitchin Demo Roughcut
Watch
Here is a spot that is currently airing.  A fun little "Instagram" spot for Temple. 
Watch
Hell Yeah!!!!!   Temple.   Spot made by alumni.  And thats us. 
Watch
Type done right.    Allstar voice again.  
Watch
Fun spot for 2K sports from way back.  Allstar voice. 
A birthday for Francis
A couple of weeks ago, I was cleaning stuff out of old dusty boxes. I came across this book that I read as a kid. Freckled with mold, page edges yellowed and brittled from being stuffed in a box in a basement. I recognized the book right away, and the title was familiar to me, but I couldn't tell you the storyline. I thumbed through it, and recognized the line sketches of the main characters - a...
Watch
Blast from the past!!!!  This is a demo reel of ours from around 2005!!!!!
Watch
Check out this University Medical Center of Princeton spot.   We fx supervised the shoot, tracked and composited the type throughout.  We used PF Track for tracking, Cinema 4D for type design and aftereffects for compositing.   Pretty nifty.   Creative provided by the awesomely talented agency Machinery.  
Great Typography Website →
Check out serifsandsans.com          
Green Screen Shoot Rule #1
When you are planning for your green screen shoot be sure you have enough money in your budget to get a camera with the highest resolution and least amount of compression, no matter what any "expert" says about the quality of the compression.   Once you shoot there's no turning back and a bad key says a lot - and  it's all bad. 
Amex films
Today blue is working on a nice little film for American Express with Kenny Chesney and Jonathon Demme.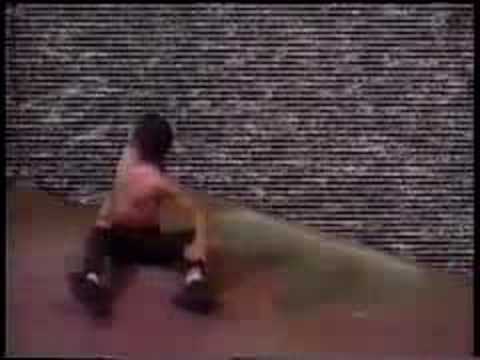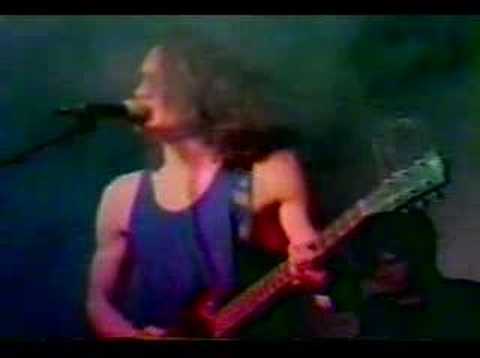 Watch
Another Hershey Park spot posted at Blue
Watch
New Hershey Park spot posted at blue.  
Next week, Kenny Chesney and Jonathan Demme.
This week maxim magazine.